62nd Annual Initiation & Member Celebration
2023 Hybrid Event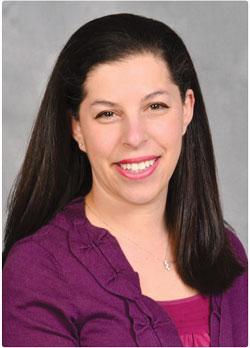 Thank you to all who joined us on Saturday, May 13, 2023 at the Peter Graham Scholarly Commons in Syracuse University's Bird Library and via Zoom to initiate our fourteen newest members of the Pi Lambda Sigma chapter of Beta Phi Mu. Congratulations new initiates!
Our featured speaker, Dr. Jaclyn Sisskind, gave an inspiring presentation that resonated with recent graduates, their special guests, and veteran librarians. Dr. Sisskind highlighted her use of books in building effective connections with others, especially those who may be sick, vulnerable, or distressed. Attendees enjoyed further dialogue with Dr. Sisskind during the luncheon following the program.
---
---
We are excited to be back to holding our initiation during commencement weekend, which will be Saturday, May 11 – Sunday, May 12 in 2024. Save the Date! We hope to see you at or before next year's event!