62nd Annual Initiation & Member Celebration
Hybrid event
Commencement Weekend
Saturday, May 13, 2023
10am – Noon
Register to attend in person or via Zoom by April 30, 2023 to reserve your spot.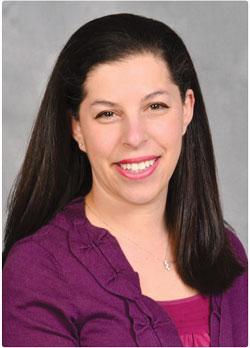 We are excited to announce Dr. Jaclyn Sisskind as our 2023 initiation speaker. Dr. Sisskind is an Assistant Professor of Pediatrics at Upstate Medical University and the Medical Director of Upstate Pediatrics.
She has been published in the School Library Journal for her use of children's literature in pediatric practice. She has been featured on a number of podcasts and blogs speaking out against book banning.
Jaclyn lives in Syracuse with her husband and three sons, and spends her days seeing patients, teaching medical students, and calculating if she has time to stop at the library on her way home.
Dr. Sisskind will discuss how and why she gives books to her patients, and the importance of having those books accessible to all.