Thank you to all who joined us on Saturday, May 12, 2018 at the Peter Graham Scholarly Commons in Syracuse University's Bird Library to initiate our five newest members of Pi Lambda Sigma. Welcome Adrienne Canino, Kara Conley, Samatha Dannick, Kayla DelBiondo, and Nicole Potter!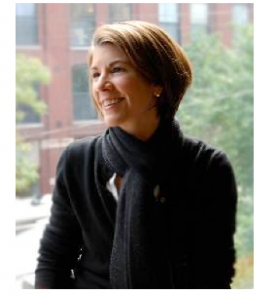 Amy Dickinson is author of the New York Times bestselling memoir, "The Mighty Queens of Freeville: A Story of Surprising Second Chances," a chronicle of her experiences and misadventures as a single mother to her daughter, Emily.
She writes the syndicated advice column, "Ask Amy," which is carried in over 150 newspapers and read by an estimated 22 million readers daily.
Dickinson is known not only for her wisdom but her wit. Since 2006, she has been a featured panelist on National Public Radio's comedy quiz show, "Wait Wait, Don't Tell Me." She is also a sought-after speaker, delivering her inspiring and comic stories of her adventures and misadventures to groups around the country.
Dickinson was born and raised on a dairy farm in tiny Freeville, New York, (pop. 454) on land her family has lived on since the Revolutionary War. She is a graduate of Georgetown University.
After living in New York, London, Washington DC and Chicago, she moved back to her hometown, married a local contractor she had known since childhood, and is now mother to five daughters.
Source: http://amydickinson.com/about